From presidents to soldiers, challenge coins have been an important military tradition for well over a hundred years. Coins can come in different shapes and sizes, from circular pendants to pentagons, dog tags worn around the neck, and more. Military members often use them to show their allegiance when they're challenged.
Even so, there has been a recent increase in civilian challenge coins. While a civilian challenge coin may not hold the exact weight or meaning as a military coin, they're still unique tokens.
Whether you're advertising a business, honoring a group you're a member of, or designing a special family coin, there are many reasons why you might be interested in a coin of your own. So, no. You don't need to be a member of the armed forces to carry a challenge coin. What you do have to do, however, is understand the history and importance of the traditions, etiquette, and meaning behind challenge coins.
History of Challenge Coins
Tracing the history of the challenge coin has proven quite difficult. While there's a great amount of backstory involved, the origin of challenge coins is nearly impossible to pinpoint. In fact, you may even hear different legends and myths about the practice depending on the servicemember you ask.
One reason for this is that challenge coins were never officially sanctioned. Since it was a more informal practice, finding the basis for the coins often comes down to pure speculation. However, despite this, there are a few common stories that are fairly popular.
In one narrative, a wealthy World War I lieutenant passed out bronze coins to members of his unit ahead of deployment. If an American fighter pilot bearing a coin was captured by German soldiers and managed to escape to Allied territory, he could present the coin he carried around his neck. It's said that the coin would save the soldier's life and - in some cases - he would then be presented with a bottle of French wine.
Of course, there are plenty of historians that disagree. Many argue that the tradition began in a Vietnamese bar. In order to gain entrance, patrons would either have to show their challenge coin or present Vietnamese bullets. Without one of the two, they would be turned away.
Regardless of which narrative you prefer (and there are still plenty of others that hold sway), the challenge coin practice is still incredibly popular among today's service members.
Modern Challenge Coins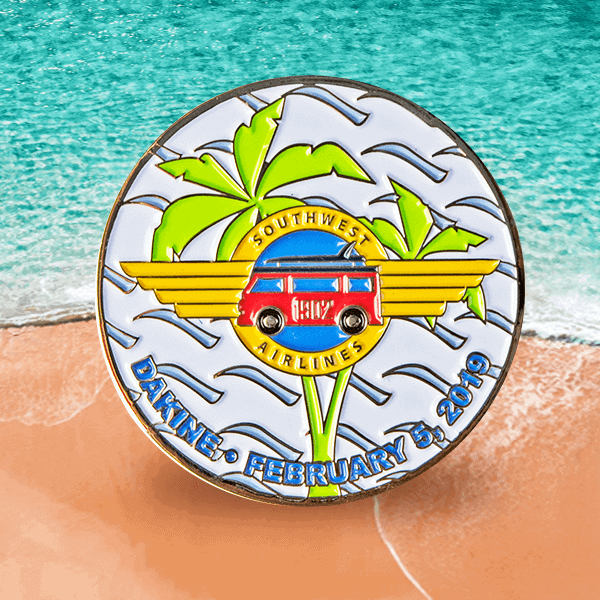 If you've ever been to a military bar or VFW, chances are you've heard the line "Coin check!" Coin checks are the basis of the "challenge" portion of these coins. A coin check is pretty straightforward. If you aren't carrying your challenge coin or if you're the last to take yours out, you're responsible for buying the group a round of drinks.
While coin checks do frequently revolve around alcohol, the underlying tradition has climbed to the peak of the military. One popular anecdote took place in 2011 when the then-Secretary of Defense, Robert M. Gates, passed out challenge coins to troops in Afghanistan.
Presidents also participate in this longstanding tradition. Since Bill Clinton's presidency, every subsequent Commander in Chief has carried their own uniquely designed challenge coins to present to foreign heads of state, dignitaries, troops, and other military personnel.
Many civilians tend to think of challenge coins as some type of drinking game but even today they represent camaraderie and solidarity. That's why it's important to honor the legacy of the challenge coin even if you're not a member of the military. Whether you're purchasing coins for a longstanding group you're a part of or you're passing them out amongst family, understanding the history and importance of the coin tradition is crucial.
While many service members don't flinch at the notion of civilians creating, buying, or holding their own coins, they would certainly mind if some of the rules and etiquette were disregarded. Remember: Always respect the challenge coin.
Challenge Coin Etiquette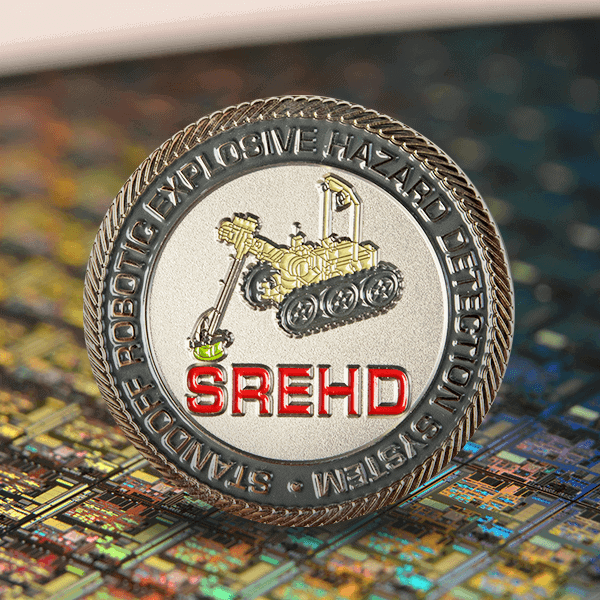 There are a few tenets to the challenge coin tradition that should always be followed, whether you're a member of the military or you're a civilian. For starters, it's important to always explain how challenging works to anybody that is holding a coin. After all, what fun is a coin check if people don't know the rules?
It's also important to keep your coin close to you. If you're challenged and lose, not only will you have to buy drinks but you'll be stuck with that reputation for the night. You can't be challenged more than once in an outing.
You also shouldn't pass out your coin. If you hand it to someone, you're effectively giving it to them, per the tradition. If someone wants to get a closer look at your coin, they can inspect it while it's in your palm.
On that note, you should also do your best to never lose your coin. You can be challenged even if you're currently coin-less. If this happens to you, get ready to purchase a few pitchers. When you lose a coin, do your best to replace it as soon as possible.
Don't forget to be on your guard. You can be challenged anywhere and at any time. If you're caught unaware during a coin check, it doesn't matter what you're wearing or what you're doing; You better be able to produce your coin.
Of course, there are no exceptions to these rules so don't be surprised if you're footing the bar tab for your first few coin checks.
Challenge coins hold significant meaning both in and out of the military. It's a great way to acknowledge someone's dedication and hard work. It can also be a clever way to advertise a business. There are plenty of reasons why you might want to consider commissioning a coin of your own. So, where do you get challenge coins? Are there custom designs? That's where we come in.
Custom Challenge Coins specializes in crafting unique coins that represent your style, taste, and needs. To learn more about challenge coins or to begin your custom coin project, complete our no obligation form to get started